Have fun and get active this Half Term!
Activity packs… 
Each pack is filled with plenty of fun physical and enrichment activity inspiration, as well as cooking, wellbeing and outdoor exploration ideas! Keep your little ones entertained for hours on end without the need for any expensive supplies, as our activities use equipment which is already likely to be found around the house. Try clicking the boxes and logos in each pack to fill in the answers, check off a task or find more activities!
Scroll through the packs, then either click pop out or click the link below to download your free copies!
Download the Standard Activity Pack – ideal for KS2 children.
Download the Junior Activity Pack – ideal for KS1 children.
Simply click the arrow button in the top right corner to download your own free copy for your child!
Summer Bucket List
This Essex ActivAte Summer Bucket List is aimed at young people aged 11+. Check out the image below for some inspiration for free activities to do during the school holidays, or click the image download your own copy to tick off each challenge (you can tick it off by clicking the boxes, or of course printing it)! We would love to know when you tick one off – simply share a screenshot of the page, or a photo of the activity you get up to – tag us @EssexActivAte and use the hashtag #EssexActivAte. We will re-post all our favourite pictures!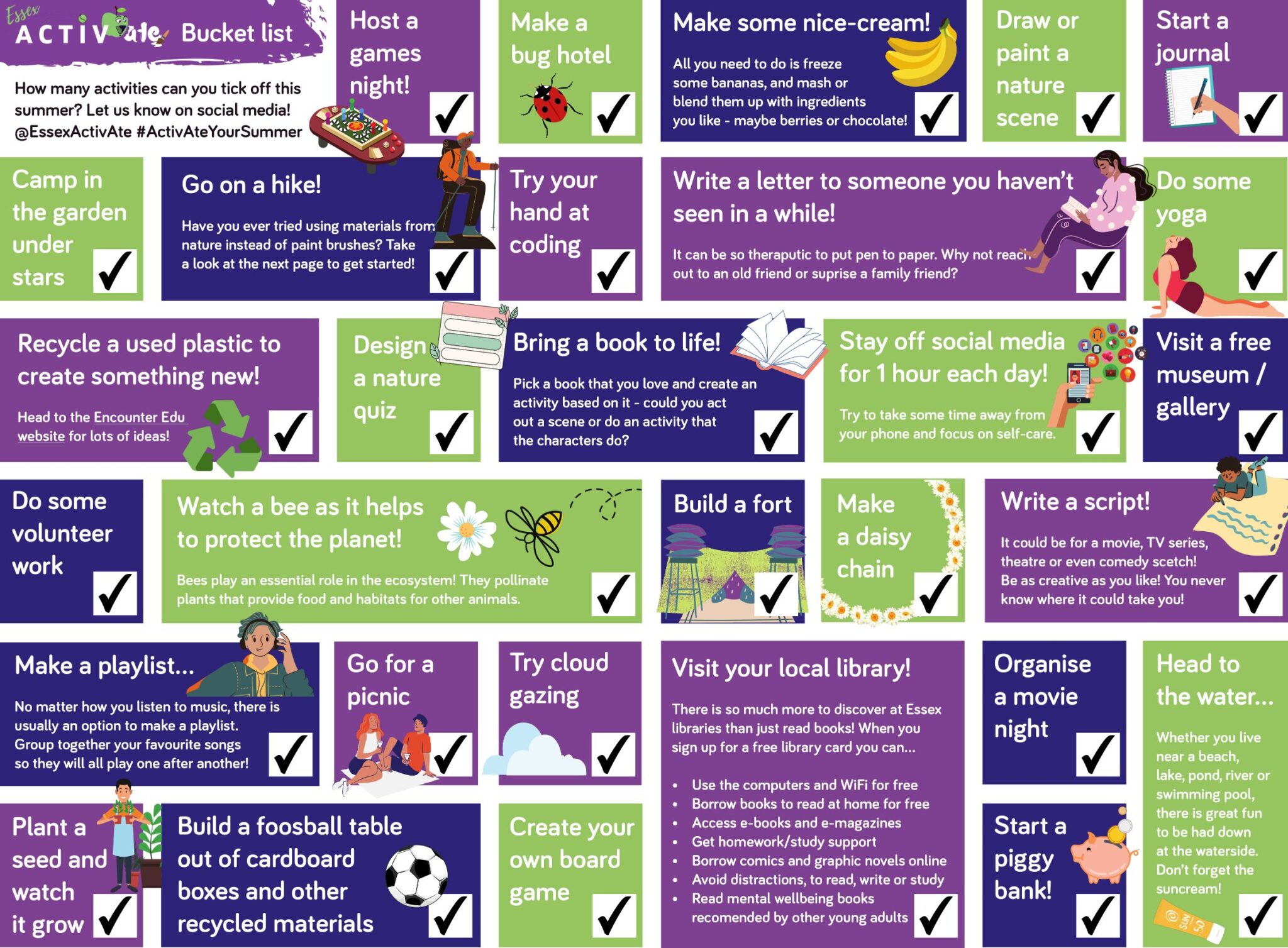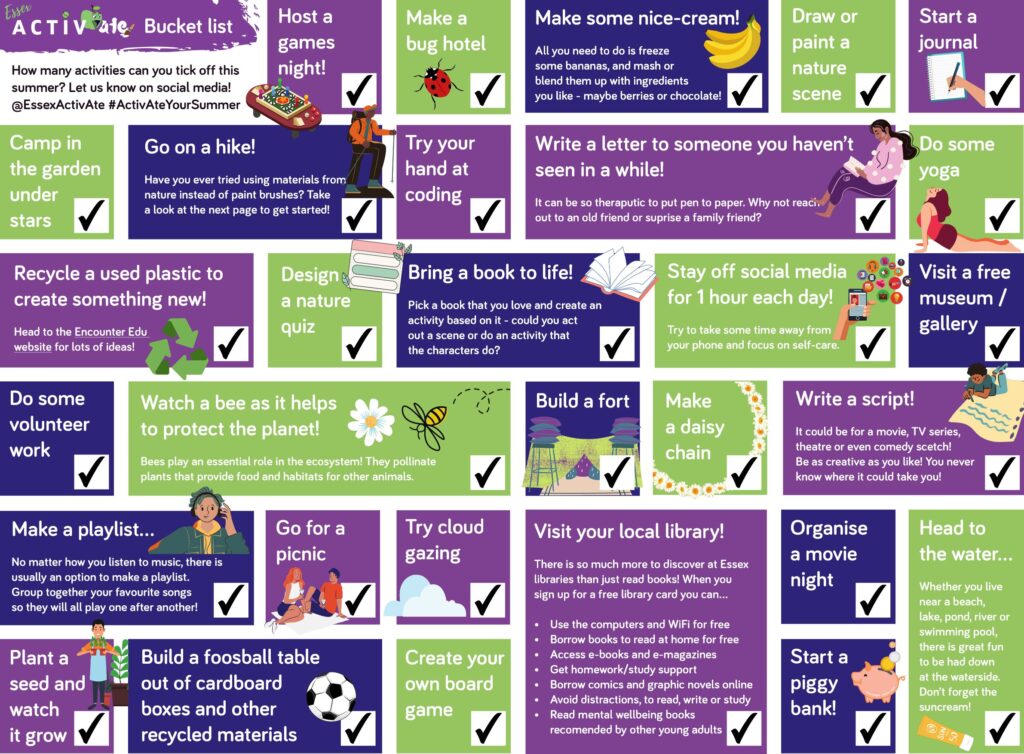 Find Your Active YouTube takeover…
Check out the Find Your Active YouTube channel to access an array of video sessions. From crafts, storytime and gardening, to seated yoga, dance and HIIT workouts, there is something for every child to enjoy! Rather than providing you with a set schedule, we have created handy playlists on YouTube so you can easy explore videos by category and then children can fill in their own timetable in their activity packs, which can be downloaded for free above. Check out two of our brand new videos below…
Activity Finder
Have you tried out Active Essex's new activity finder yet?
Whether you're looking for fun activity sessions in the park, people to go for a walk with, virtual yoga sessions, inclusive exercise classes or local team sports, there is so much to choose from. Plus, you can search by free/paid and by online/in person, so you can find the ideal activity for you!
Wellbeing with Dr Alex George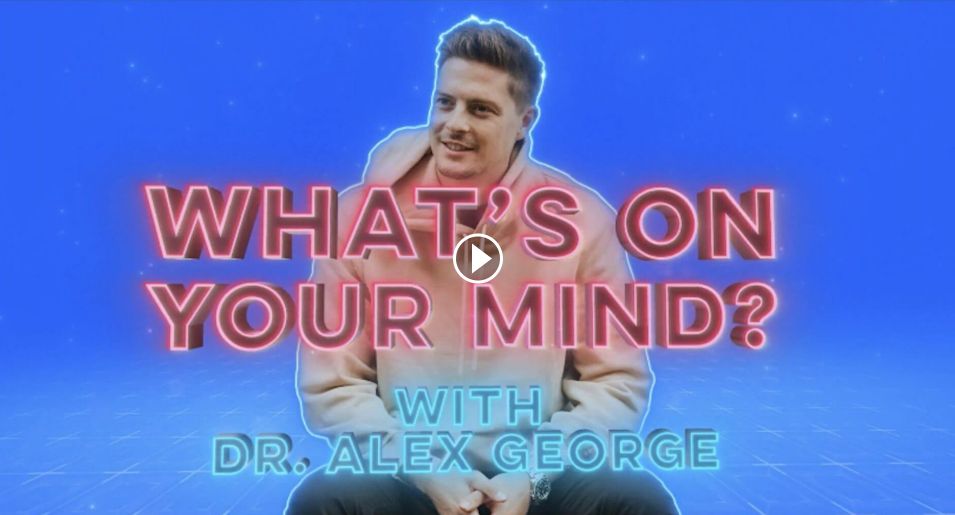 After this difficult year, knowing how to look after your own mental health and wellbeing has never been so important, particularly for children and young people. That is why the Department for Education are delighted to have worked with their Youth Mental Health Ambassador, Dr Alex George, on a series of wellbeing videos. The videos involve a whole host of special guests, alongside follow up activities and discussion ideas for children and young people about the video content. The videos are based around Dr Alex's five core 'ways to wellbeing,' which build on content already in the relationships, sex, and health education curriculum.
These videos are available on the First News website here.
Further Support
Take a look at the drop down options below for more information about organisations who can offer support for you and your family…