Congratulations to Meridian Kung Fu, one of our Essex Activity Heroes. Read and be inspired by their story below: 
Meridian Kung Fu have been awarded as an Essex Activity Hero for their quick response and diligent efforts to create an online learning platform for its students at the start of lockdown in March. From their HQ in Southend, the team of instructors worked tirelessly to film, edit and upload a variety of classes at a reduced cost for its 2,000 members from across the county.
Wing Chun is a concept-based Kung Fu and a form of self-defence that requires quick arm movements and strong legs to defeat opponents. Softness and performance of techniques in a relaxed manner is fundamental to Wing Chun and the instructors at Meridian are incredibly equipped with the skills and knowledge of the martial art.
The online classes included beginner sessions for both adults and children, women's self-defence and adult elite weapons training. Due to its huge popularity and the overwhelming number of participants, the online training platform successfully delivered its 50,000th completed lesson during the first month alone! In addition to the sessions, the instructors set fun weekly challenges to engage and entertain their members such as 'how many air punches can you deliver in a set number of seconds' which required individuals to send in a video recording to the instructors. Student of the week awards were also celebrated.
Zoom sessions quickly followed for all groups and ages, with the first class seeing over 75 students attend, all full of enthusiasm. Since then, the Zoom sessions have seen an increase in participants, with some lessons having over 100 children take part! However, the instructors at Meridian were still able to name individual children that were doing well and gave pointers to those who needed a little more guidance. When restrictions began to ease slightly in the summer months, the club went on to set up outdoor socially distanced sessions.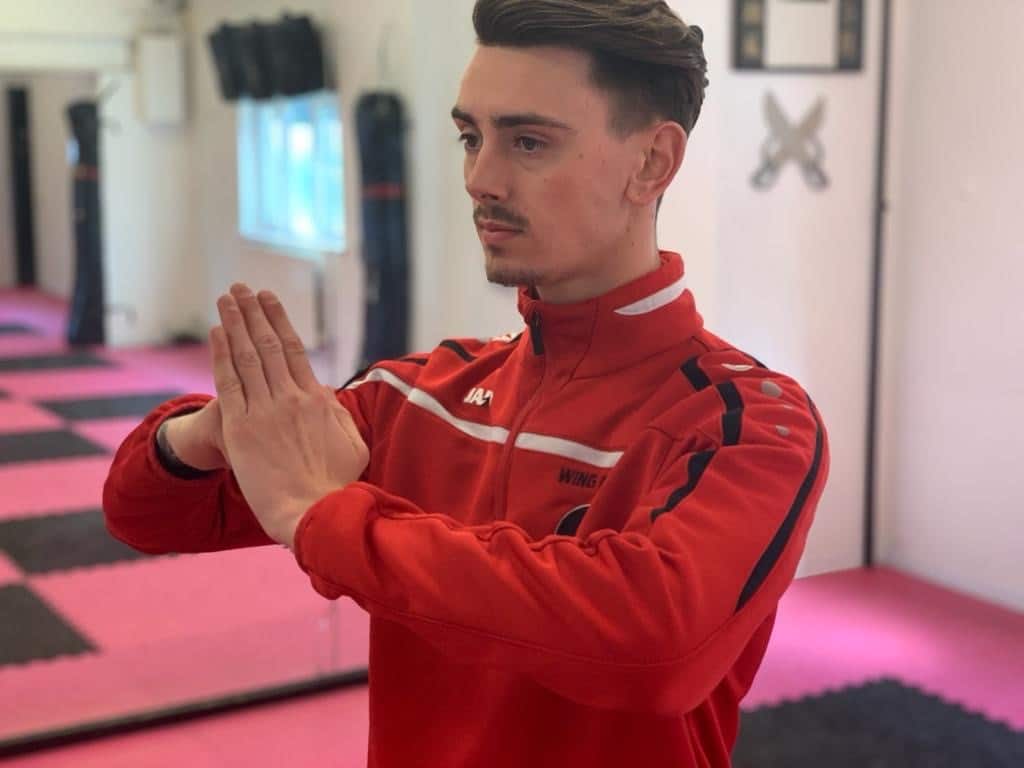 The Meridian instructors and coaches uploaded videos of encouragement, spread positive messages and congratulated students on their achievements on a regular basis. One member commented; "I adore these guys and my kids adore them too. Their charisma and interaction during the lessons was indescribable and they are incredible role models for our children. They are the best club I've ever attended. They are like family!"
Our mental and physical health has been extremely important this year and Meridian Kung Fu quickly adapted to the restrictions to ensure that they were able to support and engage their members during this difficult time. Their motivating, inspiring and positive attitude, along with their dedication to their Kung Fu community, makes them incredibly worthy of this Essex Activity Hero award.