The Superhero Series. It's big. It's bold. It's gutsy. It's the UK's one and only disability sports series for the Everyday Superhero! Our Essex All Together ambassadors have pulled together a team to take part in the Superheroes 'At Home Winter Wonderwheels'.
Each team member will be completing their own personal challenge at home or in their neighbourhoods in many different activities to accumulate the Km's. The At home Winter Wonderwheels, from the Superhero Series powered by Marvel is taking place between November 5th – December 6th and individually they will take on tasks contributing to the whole team challenge. The Essex All Together team are doing this to raise money for the Active Essex Foundation.
The Active Essex Foundation is an Essex based charity whose aim is to engage harder to reach communities and under-represented groups to address inequality and improve outcomes through sport and physical activity, in order to live to their full potential.
Everyone at Active Essex and all of our partners, would like to wish the team good luck and most importantly we hope they will have fun getting active, raising money and inspiring others across the county to get moving in ways that suit them, no matter their disability or long term health condition.
Meet some of the team and hear why they wanted to complete the challenge: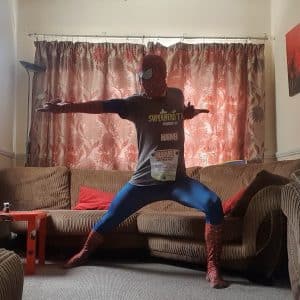 Meet Billy
He says: "I have taken part in previous Superhero Series events and find them really inspiring and motivating. The Essex All Together team has come together through a shared common purpose, to find our inner powers in helping others find theirs in the process. It's a wonderful feeling being able to connect our ambassadors in this space and everyday superhero and sidekick network."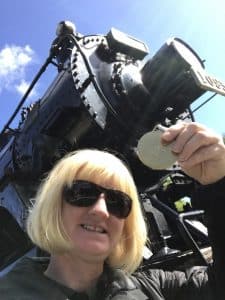 Meet Lucy
She says: "Times have been challenging for us all and I have had to grow my confidence to learn and adapt new skills to cope with things like shopping and walking, with a lack of vision, to keep safe. So, the superhero challenge fitted in well as l feel we are all finding our inner powers."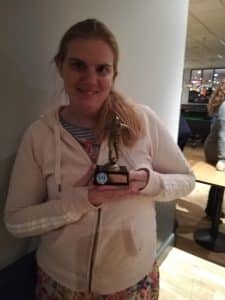 Meet Sasha
She says: "The reason I wanted to take part in this challenge is because I want people to see that you can take part in physical activities and even if you have a disability you can adapt them in a way which makes it easier for you."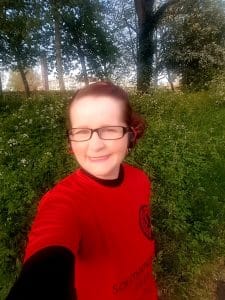 Meet Sam
She says: "I'm really looking forward to taking part in the superhero series with my awesome Team #EssexAll2gether and to support and show that anyone no matter their disability can take on any challenge, big or small and smash it. We are all stronger than we know plus as a team we can do anything."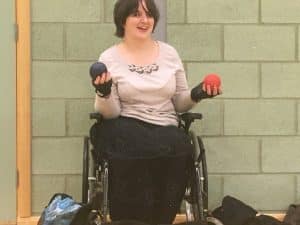 Meet Donna
She says: "I wanted to take part in the superhero series because I've really enjoyed coming up with ideas to make it work through this difficult situation. I've seen others take on challenges and show people getting active is still possible, and I would like to do the same."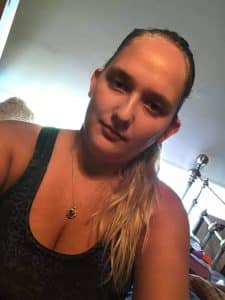 Meet Alex
She says: "I wanted to take part in the challenge as something to work towards during the winter as my mobility is limited, and I use a wheelchair. I have a neurological condition that has left me numb down my left side, weakened my arm and causes paralysis in my left leg. But I will be completing this challenge using my foot/arm pedal exerciser."
Meet Chris
He says: "I wanted to take part in this challenge because I think it is raising money for a good cause and I want to be able to push myself. I really love superheroes, so I will be dressing up and completing my running as the Hulk."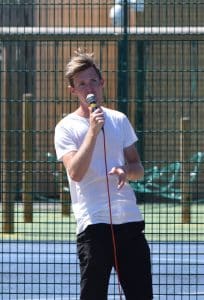 Meet Kierran
He says: "After joining the ambassador meeting last month I was inspired by the other ambassadors and their desire to want to make a difference and I wanted to be able to do that too!"
Meet Anne
She says: "I love completing a challenge, but the other ambassadors are always inspiring and it is great to do this as part of a team!"
To donate to team #EssexAll2gether click here