This week was the start for most of our summer holiday activity clubs across Essex. The multi-faceted programme includes free holiday activity clubs, family equipment packs, and information resources. The Essex Summer Holiday Activity Clubs are for those with working parents that need childcare this summer, working parents who are unable to access their normal childcare or struggling to source or afford childcare this summer, and parents seeking work who are in need of help with childcare this summer.
Picture aboveis one of the summer holiday clubs taking place in Colchester delivered by Colchester United Football in the Community, attended by Cllr. David Finch, Leader of Essex County Council, Gavin Jones, Chief Executive of Essex County Council, Pam Parkes, Director of Essex County Council, and Active Essex's team member Ian Duggan.
This week the Active Essex Team was joined by Cllr McKinlay, Cabinet Member at Essex County Council, to assemble 2500 family activity packs of sports equipment for disadvantaged children across Essex. The sports equipment is age related and can be used in conjunction with some of the free YouTube videos from Active Essex. The packs are being distributed across Essex ready for use from next week.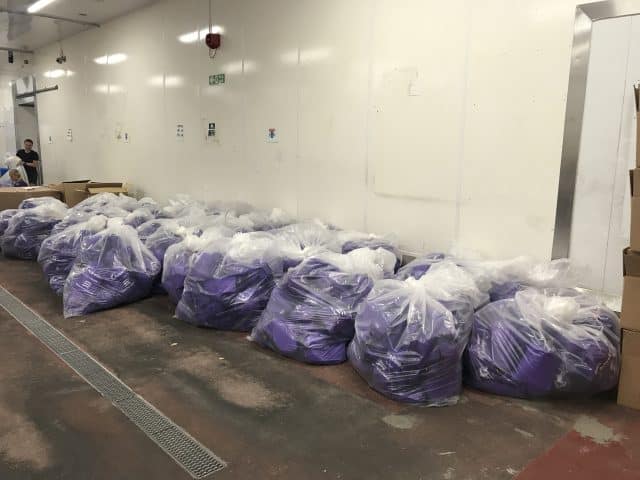 The LDP has played a key role alongside Active Essex and community partners in the development and delivery of the Essex summer holiday activity clubs targeted at low-income families. Thought to be the first of its kind in the country, the programme provided 22,850 free places to young people across the county, taking place in every borough and district. The feedback from over 350 parents has been excellent, and this week we held a debrief with all of the local holiday club providers. There are big plans to expand this programme during 2021
Holiday Hunger
Following on from the successful LDP funded Holiday Hunger programme in 2019 the Active Essex Foundation have been awarded £88,000 from the Lottery Emergency fund and are working with their network of Locally Trusted Organisations to develop a programme that supports those most in need during the October and February half term as well as Christmas. We will support our partners to provide fun physical activity sessions for young people and families as well as providing nutritious meals